This superbly clean example of a Datsun 1600 boasts a 1.8L Turbo-charged motor, making it a beast of a little car.
Engine: Z18ET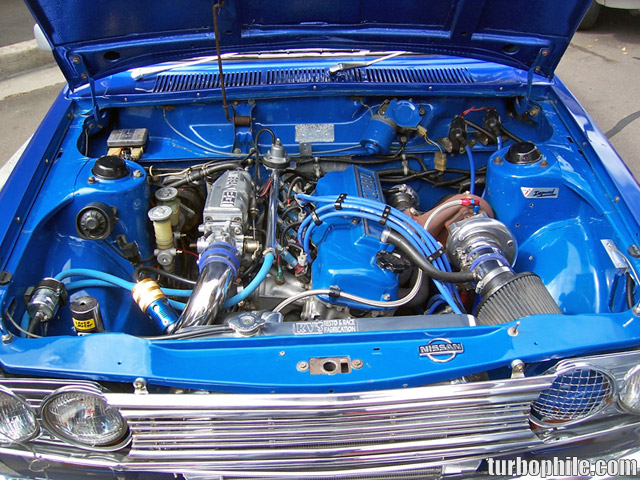 Exhaust: 3″ stainless from turbo back to dumper tip
Suspension: koni adjustables
Wheels: 17″x7″ unsure of the brand havnt looked close enough
Modifications: Stinger EMS 4424 ecu, mandrel 3 " stainless steel exhaust, high mount exhaust manifold, stainless high flow cat, HKS 35mm external wastegate (screamer pipe), head work, copper head gasket, electric boost controller, custom alloy radiator, big fuel rail, Malpassi rising rate fuel regulator, FJ20ET throttle body, Mazda RX7 550cc injectors, VL fuel pump, custom surge tank, Davies Craig electric water pump, twin thermo fans. twin Bosch coils, K &N pod filter, T3/T4 turbo, custom FMIC, Turbosmart BOV, Nissan Z18ET gear box, custom tail shaft, R180 3.9 locked diff, 280zx brass button Exedy clutch, Nissan 240K discs, twin pot calipers, braided brake lines, daytona fixed back racing seats, water, oils, boost & tacho gauges, Davies Craig electric water pump controller, aftermarket steering wheel, Blitz ssbc electric boost controller, HKS turbo timer, thats what i can remember for now.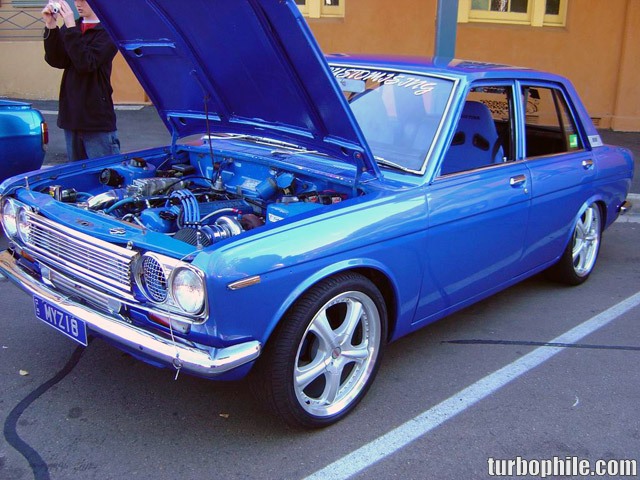 Stereo Audio / Visual: will be taking care of this soon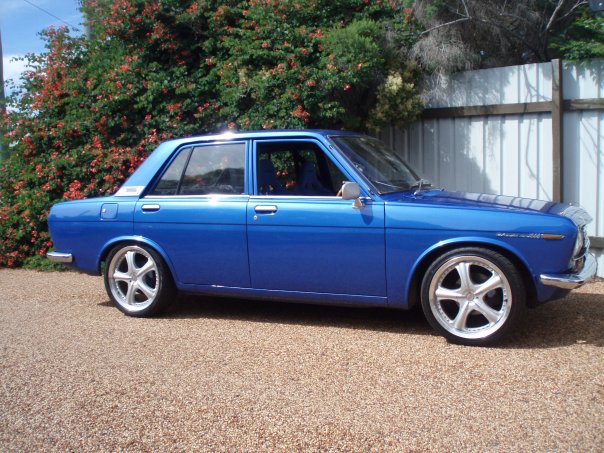 Estimated Power: 250rwhp was achieved with 14psi boost but it badly needs a tune so there's hope for over 300rwhp with a new ECU and some dyno time.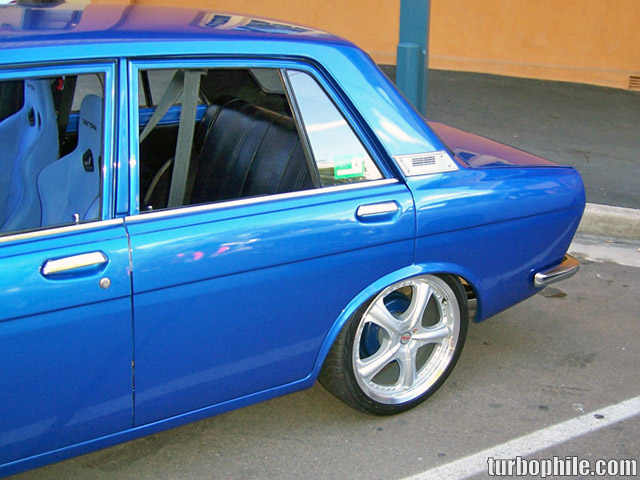 Super fine example of a wonderfully restored classic.