This build was undertaken by an Australian car buff, and it's pretty epic, with loads of progress photos and some intense dyno results!
If you think it looks ordinary, don't be fooled and look closely 😀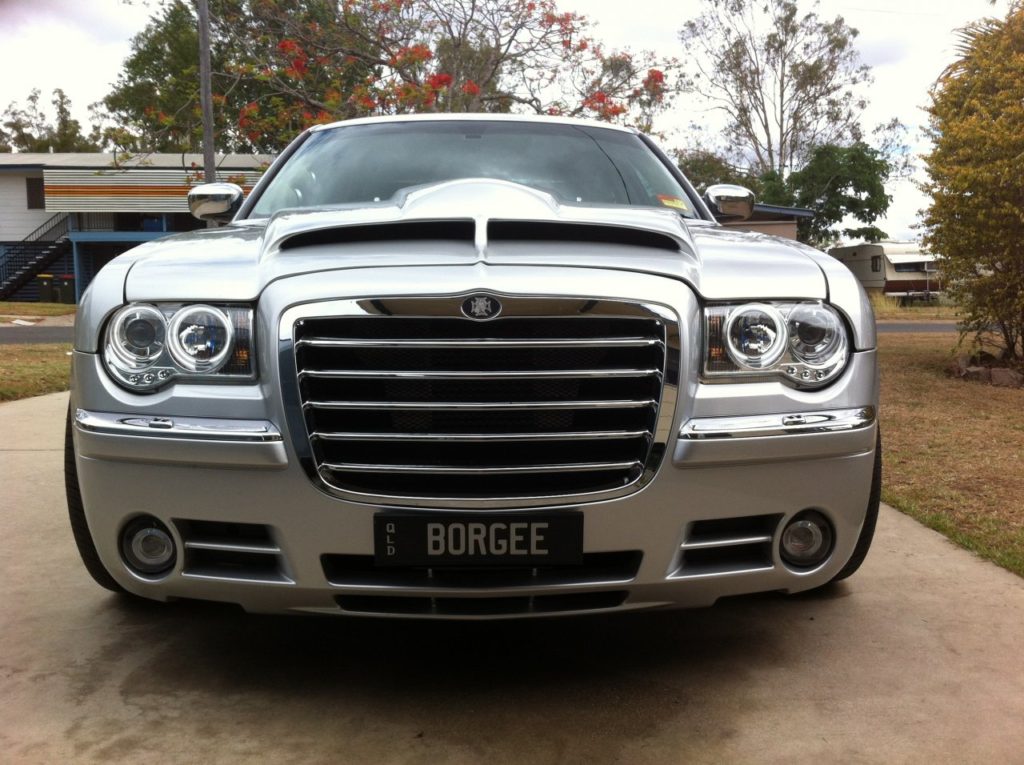 Engine: Fully forged

400ci Hemi. Manely rotating assembly. Custom spec Comp Cam. Full race prep block and windage.
Custom highly modified heads with large valves and custom spring rates with titanium retainers.. 1500hp fuel system.. E85 capable.. Methanol injection system and Huge custom designed and mounted PWR Radiator and Intercoolers

Exhaust: 1 7/8 TTI Headers with cutom made 3" Made by Liverpool Exhaust

Suspension: Pedders extreme coilovers with modified valving and custom made spring rates

Wheels: American racing 22×9″ Front 22×11″ Rear

Modifications: Modern Muscle Australia Motor and Southern Hotrod Nag 1 Drag Box. Computer software shift kit system making the box fully laptop programmable. Trinity T1000 touch screen computer custom mounted in the centre console wich allows data logging , tune modification and performance logging on the fly with Gauge readout ability for any pid the car produces including wideband afr. F1a procharger. Custom 1500hp tail shaft. Getrag Diff fitted with carbon clutch pack and unlimited HP axles. Custom Fitted Brembo brakes..
It might look like it's just a clean 300C, but …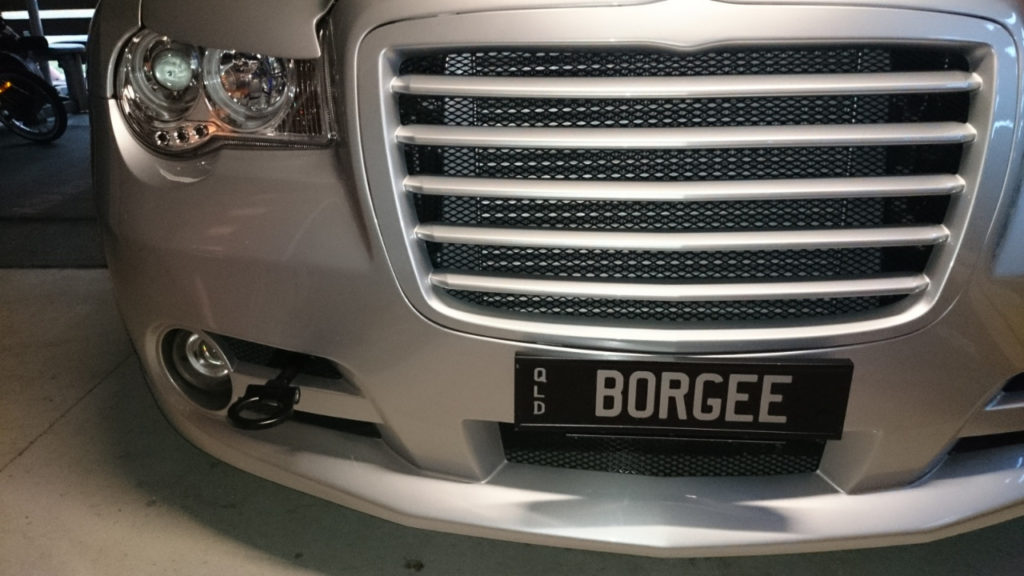 When you look closely and notice there's a massive intercooler hiding behind that grill.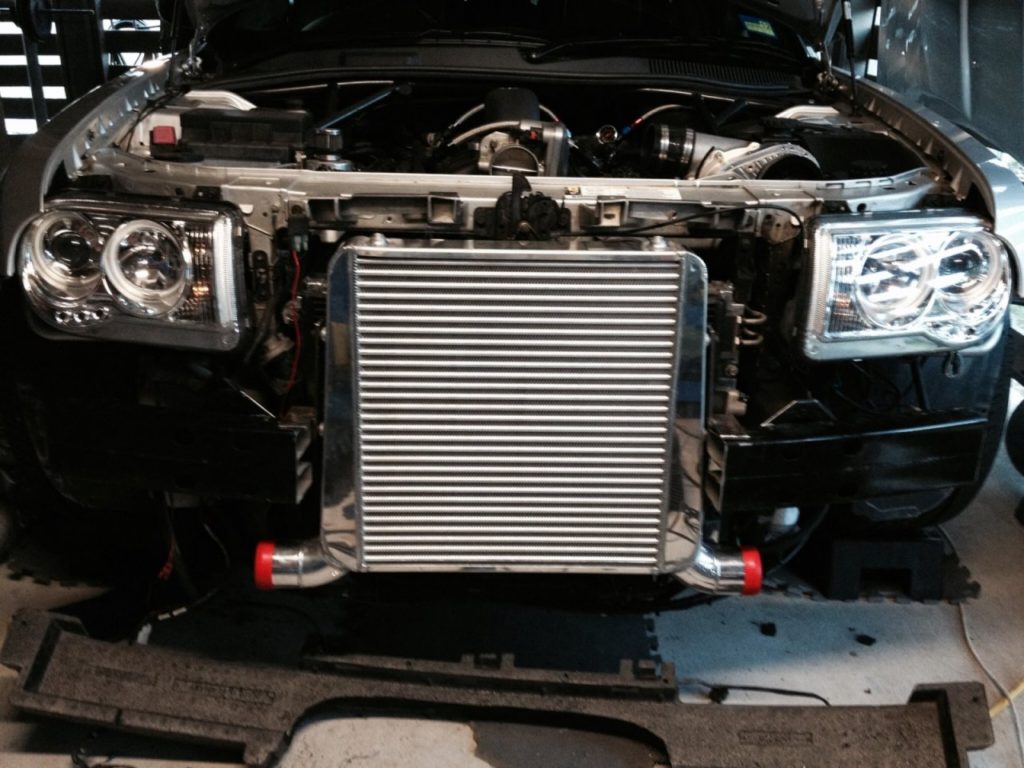 That intercooler is certainly a teaser for what's under the hood, where you'll find a massive supercharger to match!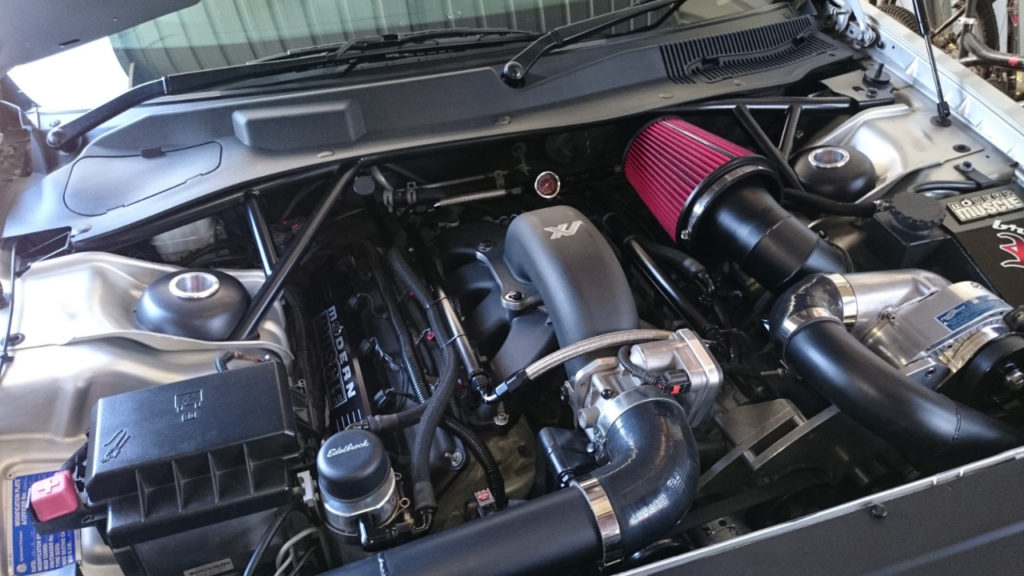 So how quick is it really? Well here's proof of all those horses adding up to a 10.7 quarter mile pass on a WET track!
The owner gives a nice walk around the car and ooooh, listen to that rumble 😀
A naive owner might just upgrade the engine and leave it at that, but not with this amount of horse power. To keep those horses under control a nice brake upgrade was performed.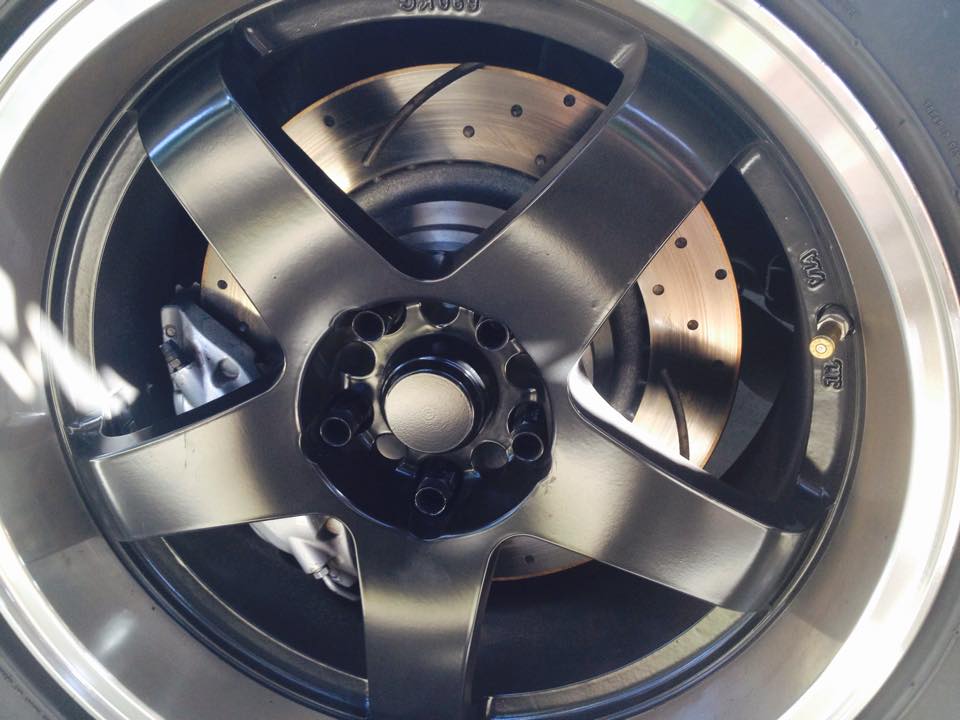 This one really is a special Chrysler 500C that's for sure, you've got to admire the effort.