The latest Porsche 911 GT3 is sure to be one of the last generation gasoline powered cars and it's sure to leave a mark.
With an impressive 9,000rpm redline from a roaring 4.0 litre flat-six engine that screws 470Nm of torque making a 0-60mph (0-100km/h) dash in around 3.2 seconds, t's sure to snap your neck when you put the foot to the floor.
Amazingly a six-speed manual transmission is available, or alternatively the seven-speed PDK automatic gearbox is an option. The purists who love to really drive a car will certainly appreciate the manual stick shift option.
The gross weight is kept around 3,000 lbs (1,375kg) with thanks to a range of weight shaving items such as: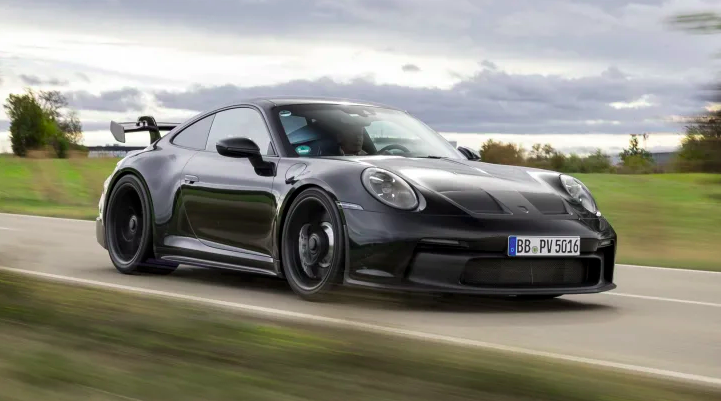 Removal of rear seats
Reduced sound deadening
Polycarbonate quarter-panels
Thinner glass
Carbon fibre-bonnet
Lighter materials used wherever feasible
Another impressive item is the double-wishbone front suspension design that originated from the race-car 911 RSR; this setup is the first of it's kind in a street-legal vehicle.
The wheels are equally impressive with 20-inch alloys up front and 21-inch at the rear, wrapped in Michelin Pilot Sport Cup 2 tires, nice and wide 315/30's on the rear.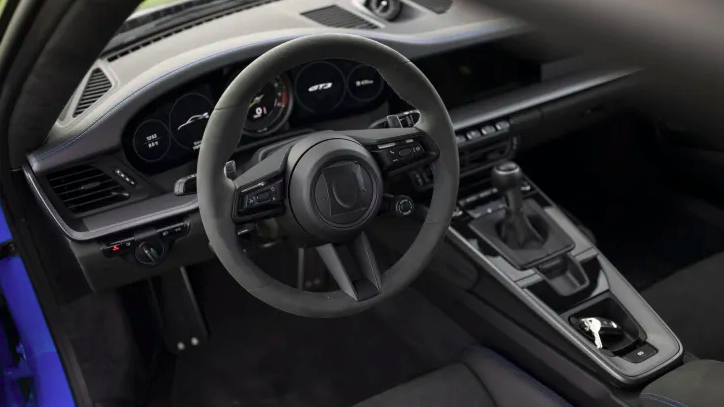 If the rear-wing is a bit much for you, Porsche kindly offers a de-winged model if you choose!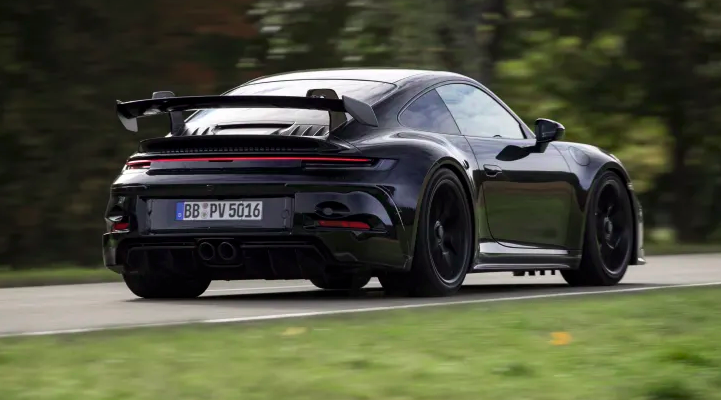 Overall, one hell of a beast… but would you choose this over an Taycan?