The Toyota Camry has two fuse box locations regardless of the model year. The location might differ slightly in each model, but the difference is marginal.
One is located in the engine compartment
Under the dashboard on the driver's side
There are two fuse box styles, when it comes to the one found in a Toyota Camry's engine bay. You can see the diagram below to find the one inside your car.
Opening this fuse box is as simple as pulling on the tabs, and the lid comes off.
To access the fuse box inside the cabin, you have to pull on a small latch.
The fuse boxes will have separate fuses for lights, the A/C, the ABS, the windows, the seats, and all the other systems that use electricity.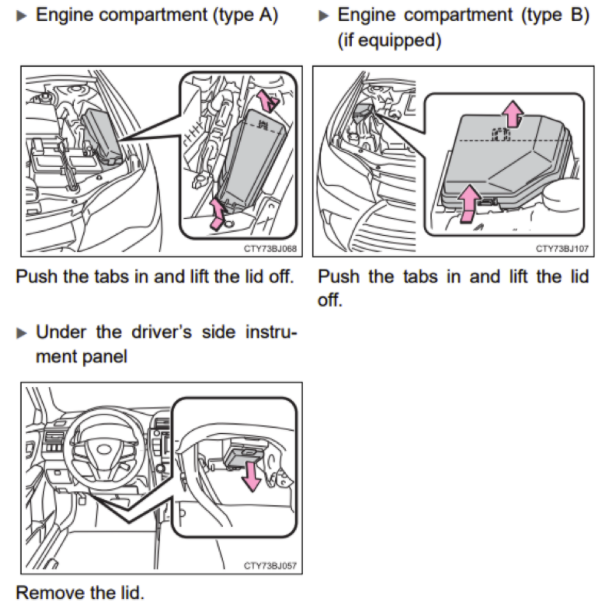 This information should be relevant to all models between 2006-2018, but you can find other models and more detailed information in the Toyota Camry Owner's Manual