Hey does anyone here remember going on a few of those Ghost cruises back in the hey day ?
I'm trying to find one of the places that we went to.
It was an abandon house on a hill surrounded by forest with an old rusty gate out the front.
It's located I'm pretty sure around the Tellebudgera area
about 10 minutes or so from palm beach.
The house is at the end of this dead end gravel road and the road is covered with thick bushes all along it.
That's all I can remember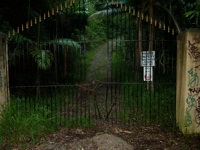 Apparently it was rumored to be an old Mental asylum however after trawling google for an hour still can't find any more details or address
This post has been edited by fearlesss: May 28 2014, 10:54 PM